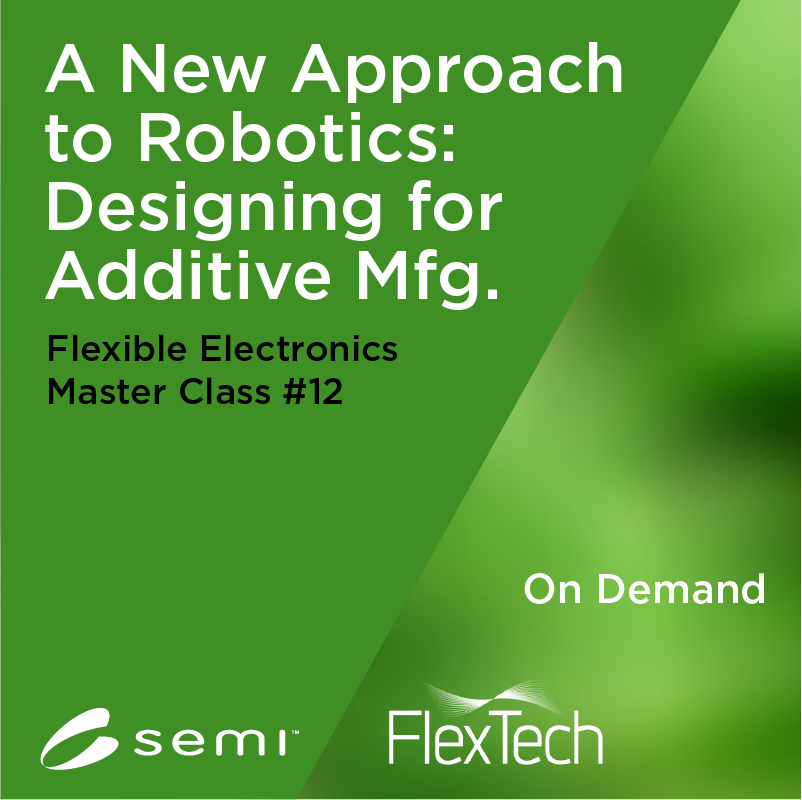 Flex Electronics Webinar Master Class: October 2022 (On Demand)
Fabricating robots using additive design and manufacturing methods has the potential to transform when, where and how the advantages of robots are brought to bear.  
Take this FlexTech Master Class to explore the potential applications and how to use new design tools, 3D printing methods and multi-material additive manufacturing to convert ideas into solid electromechanical robotic systems.
Led by Dr. Robert MacCurdy and Prof. Greg Whiting of the University of Colorado, Boulder, this course will provide you new ways to approach manufacturing, additive design and the role of robots.
CANCELLATION POLICY: We do not accept cancellations for on demand programming.
EVENT CONTACT:
Michelle Fabiano 
Email:  mfabiano@semi.org 
Mobile:  310.930.7669