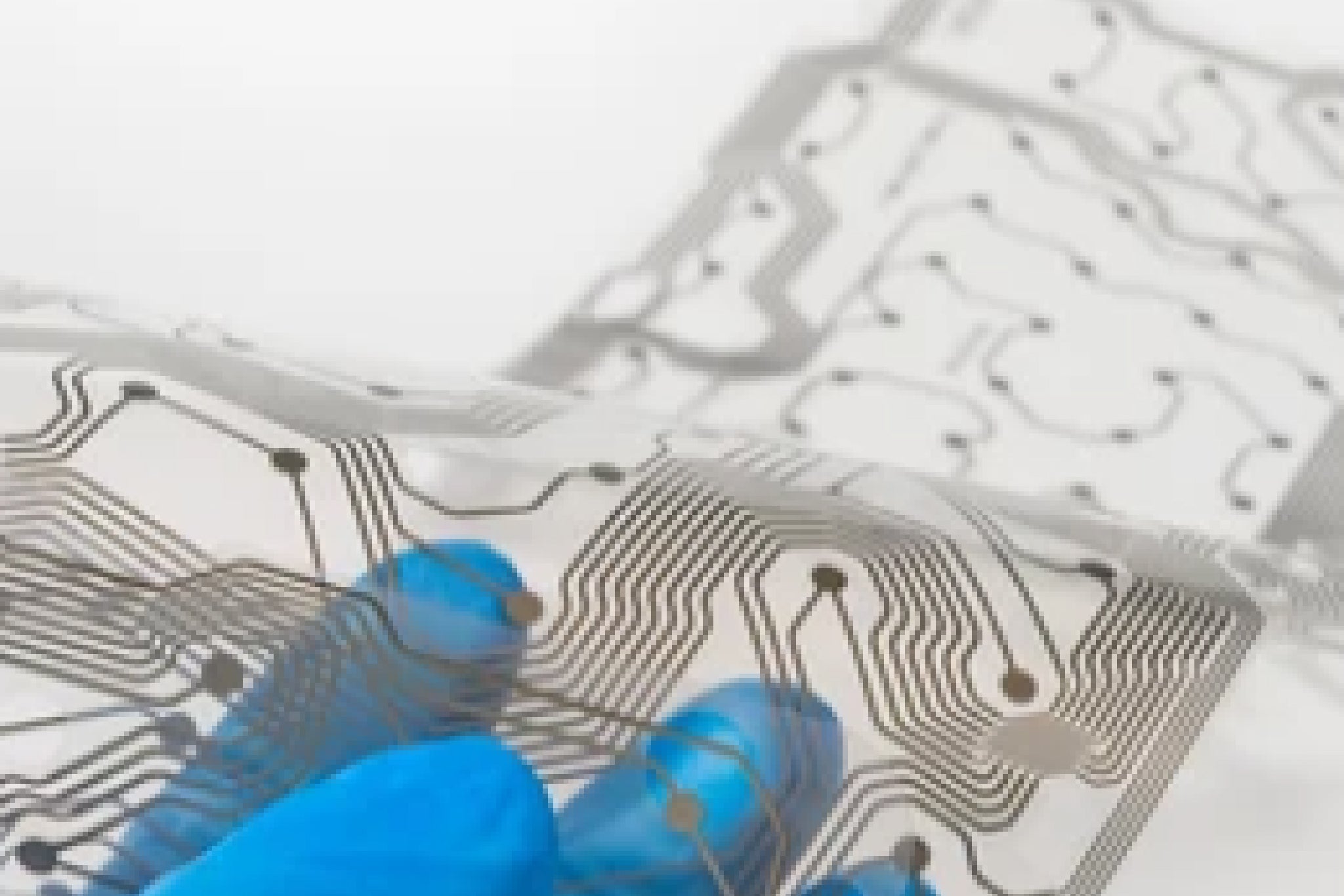 SEMI107 Printing, Curing, and Characterization Methods for Printable Conductors
This FHE Master Class covers all the basics of using printable conductors for additive manufacture of circuits on polymer substrates.  Attendees will learn about the different types classes of conductive inks available, and how to characterize their performance and cost. Students will also procure an overview of traditional and digital printing methods, drying/curing/sintering methods, and design and assembly differences compared to traditional 'printed' circuit boards.
Course Outline:
Historical perspective & summary of conductive ink classes & filler types
Strengths & weaknesses of printed conductor and filler types
Understanding the performance criteria of conductive inks
Resistance measurement, sheet resistance vs volume resistivity, unit conversion, measuring film thickness and surface roughness
Understanding the microstructure of low temperature printable conductors

Percolation conductors: silver filled Polymer Thick Film (PTF) inks and isotropic ECAs
Sinterable conductors: nanoparticle, metalorganic/particle hybrids, and copper inks
Semi-sinterable conductors

Test methods for mechanical and environmental reliability 
Overview of how printing methods work

Methods with a master:  Screen, flexo, gravure, gravure offset
 'Digital' or direct write methods for 2D & 3D:   jet based, microdispense, 

Conventional, non-equilibrium photonic, chemical, and mechanical methods for curing 
Understand the resolution and sheet resistance limits to AM of circuits 
Calculating the tradeoffs to selecting the appropriate conductor for achieving a specific sheet resistance
Transparent printable conductors and films
About Mike Mastropietro:  Mike Mastropietro has spent his entire 20+ year career working with printable electronically functional materials and additive manufacturing methods for FHE devices including: formulation, conventional printing, direct write printing, equilibrium and non-equilibrium curing methods, and application development.  Prior to joining ACI, he spent two years at NextFlex managing their printing/direct write programs, and overseeing material selection and integration into devices.  
At 27, he cofounded a nanoparticle ink company, PChem Associates, whose unique low temperature sintering ink technology was acquired a decade later by NovaCentrix. He started his career at Parelec Inc., pioneers of hybrid particle-metalorganic decomposition (MOD) based inks.