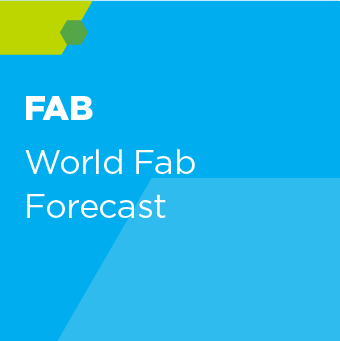 World Fab Forecast - Subscription
The SEMI World Fab Forecast provides high level summaries, charts, and graphs; in-depth analysis of capital expenditure, capacity, technology and products, down to the detail of each fab; and forecast over six quarters. The data in this report provides data found in FabFutures, World Fab Watch, Fab Construction Monitor and the Fab Equipment Monitor. It is essentially all of our popular fab products rolled-up into one convenient database. Similar to the World Fab Watch, the report includes interactive pivot charts and tables enabling you to customize your own view and reports.
The database includes over 1,000 records of front-end semiconductor fabs and foundries such as TSMC, UMC, GLOBALFOUNDRIES, SMIC, Samsung, Intel, Toshiba, Micron, SK Hynix, Powerchip, Texas Instruments, Renesas, STMicro, Fujitsu, Nanya, Panasonic, NXP, Winbond, Sharp, NXP, Infineon, Magna Chip, X-Fab Silicon Foundries, and many more.